Model NO.: UZ 600

Usage: Security Inspection

Detection Zones: 6 Distinct Zones

Display: LCD

Sensitivity: 99 Levels

Pacing Lights: International Symbols Located at Entrance

Alarms: Audible Tone and Volume Adjustable. Bright LED.

Power: 100 to 240 VAC, 50 or 60 Hertz, 45 Watts

Warranty: 12 Months

Trademark: smart check

Transport Package: Carton Box

Specification: Package into carton box

Origin: China

HS Code: 8543709100

Model NO.: UZ 600

Usage: Security Inspection

Detection Zones: 6 Distinct Zones

Display: LCD

Sensitivity: 99 Levels

Pacing Lights: International Symbols Located at Entrance

Alarms: Audible Tone and Volume Adjustable. Bright LED.

Power: 100 to 240 VAC, 50 or 60 Hertz, 45 Watts

Warranty: 12 Months

Trademark: smart check

Transport Package: Carton Box

Specification: Package into carton box

Origin: China

HS Code: 8543709100

6 zone door frame metal detector cylindrical walk through metal detector

Smart Check walk through metal detector is a CE approved concealed weapons detector. This walk-through metal detector which uses advanced magnetic technology to accurately pinpoint the location, size, and number of concealed weapons, such as knives and guns. Personal artifacts such as coins, keys or belt buckles will not set off the alarm. The walk-through metal detectors a true multi-zone metal detector with new advanced features. It offers superior performance for demanding high security applications.


Features of walk through metal detector
* Digital pulse technology, high sensitivity, stability performance
* Characteristics of shielding design, strong anti-jamming capability
* Modular design, easy installation and maintenance
* LCD panel display
* 10 applications program optional


Application
Government agencies, public transportation, large-scale activities, station, wharf, gym, shopping malls, electronics factory, hardware factory, jewelry factory, entertainment, etc

Function description

Self-checking, the system will automatically point out the failure content
Multilingual menu, Chinese, English, Russian, Turkish, polish, optional, accept customized
LCD display, infrared remote control operation, beautiful and easy, easy to operate 
Probe location: according to the need to set up 6 , 12 and 18 area accurately report to the police
Automatic counting function, real-time statistics by number and alarm
Alarm way: sound and light alarm at the same time, three kinds of tones is adjustable
Double column lamp can accurately show where the location object to be tested
Signal strength indicator lights: the greater the metal, the stronger the signal, provide a reference for judging metal size.
High sensitivity: $1 COINS as factory standard, the highest detectable paper clips
Sensitivity adjustable: grade 200 sensitivity is adjustable, can be a specific metal objects such as mobile phone, such as gold and silver jewelry set alarm conditions
10 application procedures, the establishment of convenient customer fast detection requirements
Double password management, allow only authorized personnel operation, to prevent wrong operation and parameter changes
Working frequency, can according to environmental changes automatically adjust the appropriate frequency, anti-interference performance is good
Simple installation: the integration of design, quick installation
Harmless to human body: is harmless with heart pacemaker, pregnant women, magnetic floppy, recording tapes, etc.



Parameters
| | |
| --- | --- |
| Power Supply | AC100-220V |
| Working Frequency | 50HZ |
| Working temperature | -10ºC-45ºC |
| power dissipation | P≤30W   |
| Gross weight | About 48KG |
| Standard Internal size | 2000mm*710mm*300mm |
| Standard External size | 2240mm*9400mm*300mm |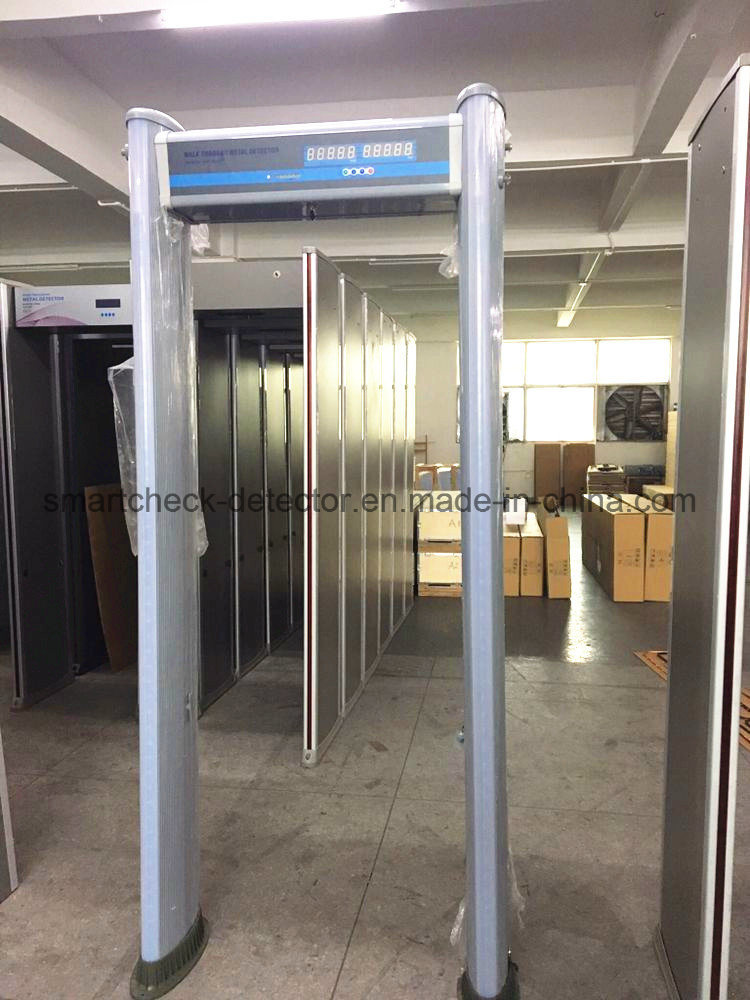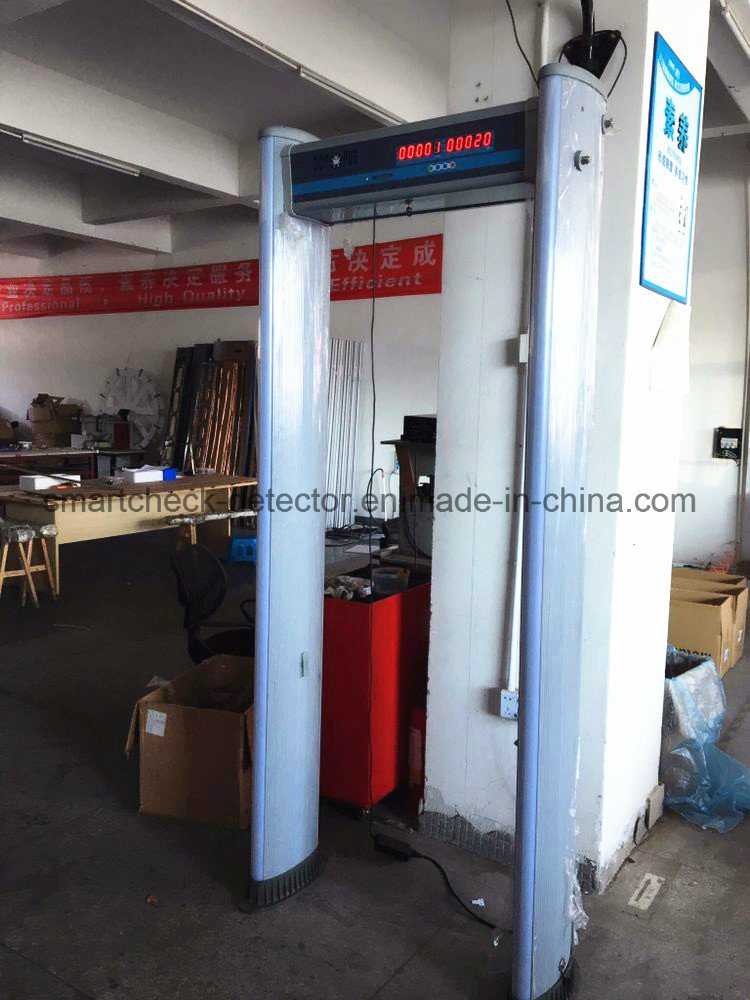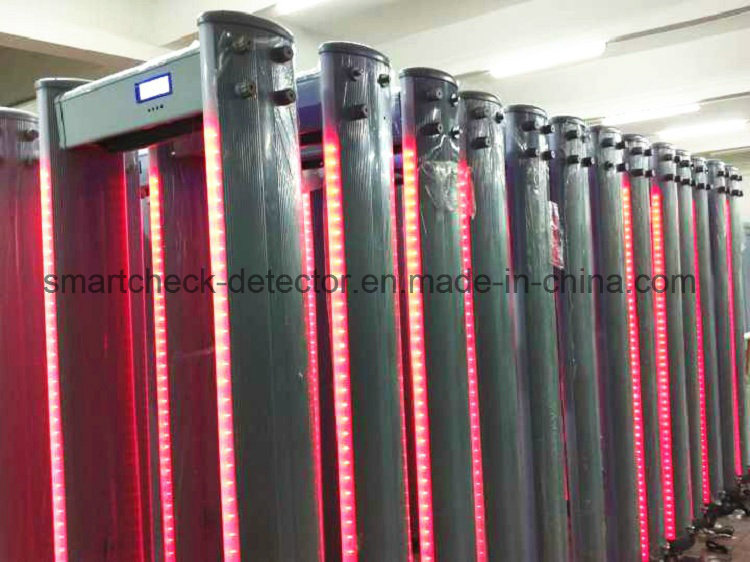 6 zone door frame metal detector cylindrical walk through metal detector

Smart Check walk through metal detector is a CE approved concealed weapons detector. This walk-through metal detector which uses advanced magnetic technology to accurately pinpoint the location, size, and number of concealed weapons, such as knives and guns. Personal artifacts such as coins, keys or belt buckles will not set off the alarm. The walk-through metal detectors a true multi-zone metal detector with new advanced features. It offers superior performance for demanding high security applications.


Features of walk through metal detector
* Digital pulse technology, high sensitivity, stability performance
* Characteristics of shielding design, strong anti-jamming capability
* Modular design, easy installation and maintenance
* LCD panel display
* 10 applications program optional


Application
Government agencies, public transportation, large-scale activities, station, wharf, gym, shopping malls, electronics factory, hardware factory, jewelry factory, entertainment, etc

Function description

Self-checking, the system will automatically point out the failure content
Multilingual menu, Chinese, English, Russian, Turkish, polish, optional, accept customized
LCD display, infrared remote control operation, beautiful and easy, easy to operate 
Probe location: according to the need to set up 6 , 12 and 18 area accurately report to the police
Automatic counting function, real-time statistics by number and alarm
Alarm way: sound and light alarm at the same time, three kinds of tones is adjustable
Double column lamp can accurately show where the location object to be tested
Signal strength indicator lights: the greater the metal, the stronger the signal, provide a reference for judging metal size.
High sensitivity: $1 COINS as factory standard, the highest detectable paper clips
Sensitivity adjustable: grade 200 sensitivity is adjustable, can be a specific metal objects such as mobile phone, such as gold and silver jewelry set alarm conditions
10 application procedures, the establishment of convenient customer fast detection requirements
Double password management, allow only authorized personnel operation, to prevent wrong operation and parameter changes
Working frequency, can according to environmental changes automatically adjust the appropriate frequency, anti-interference performance is good
Simple installation: the integration of design, quick installation
Harmless to human body: is harmless with heart pacemaker, pregnant women, magnetic floppy, recording tapes, etc.



Parameters
| | |
| --- | --- |
| Power Supply | AC100-220V |
| Working Frequency | 50HZ |
| Working temperature | -10ºC-45ºC |
| power dissipation | P≤30W   |
| Gross weight | About 48KG |
| Standard Internal size | 2000mm*710mm*300mm |
| Standard External size | 2240mm*9400mm*300mm |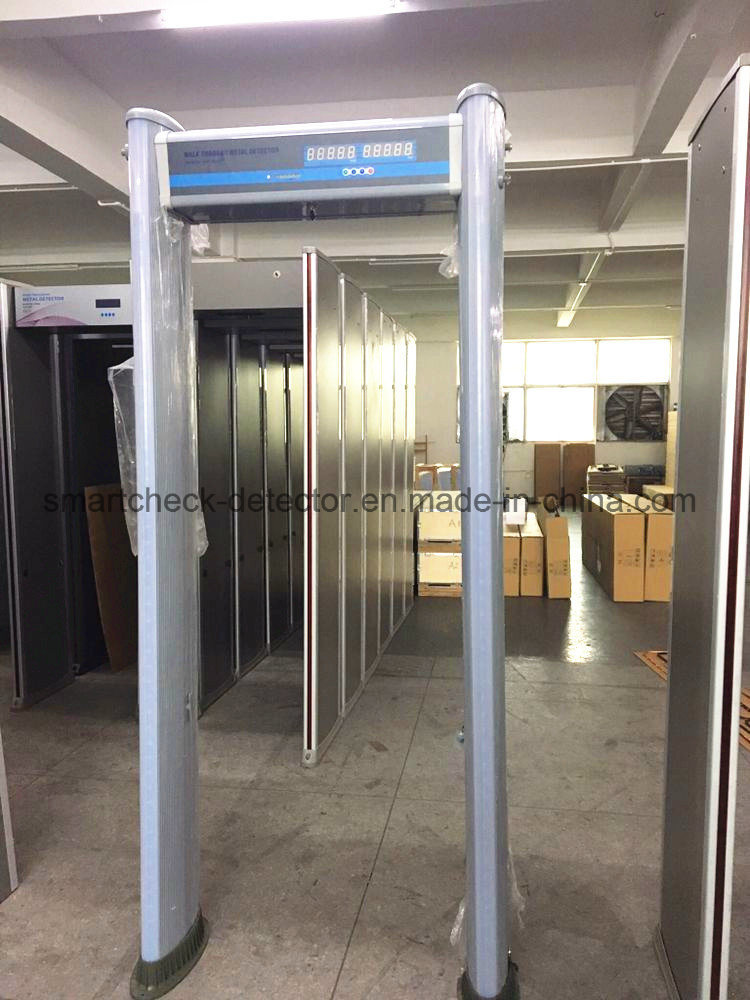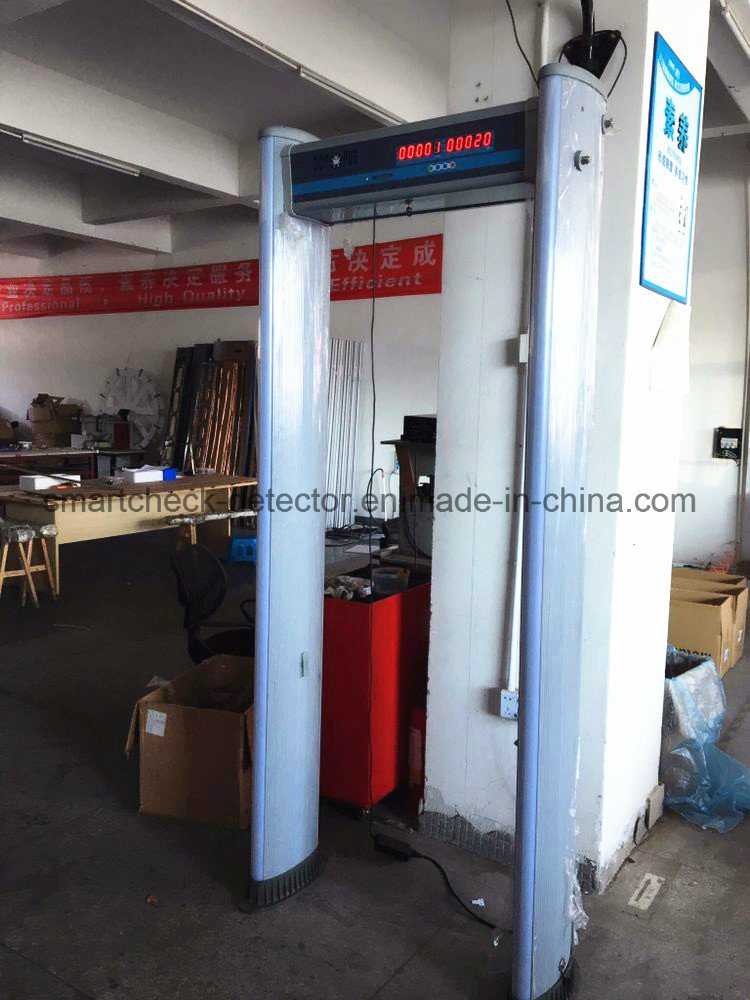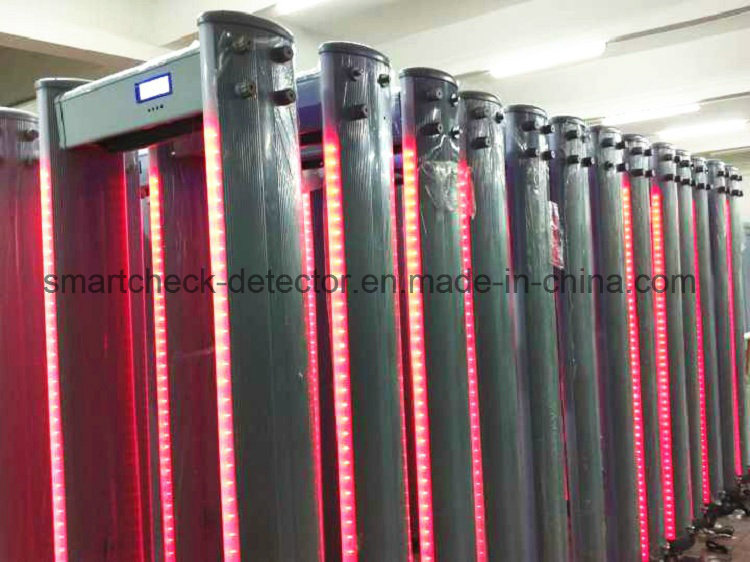 Sanitary Fittings :

Sanitary fittings include all components used to connect sanitary tubes or piping. Generally, sanitary piping systems include all plumbing applications where cleanliness and sanitation are of primary concern. These piping systems and related fittings can be found in food processing plants, pharmaceutical companies, and other facilities that process consumable goods. They are also used by companies that produce sensitive or reactive chemicals in environments where contamination could pose serious safety risks.

Products: Sanitary Clamp Fittings, Sanitary Cleaning Ball, Sanitary Flange , Sanitary Hose Fittings, Sanitary Sight Glass , Sanitary Tube Hanger, Sanitary Weld Fittings, Seal Ring etc.

1) Material: AISI 304 or AISI316, AISI316L

2) Standard: DIN, ISO, IDF, 3A, BS, SMS

3) Size: DN15-DN300 & 1/2"-12" or according to your size.

4) Application: Pharmacy, beer, food, dairy, beverage, cosmetic, chemical industry.

5)Surface treatment: Satin finishing and mirror finishing can be chosen.
Ra≤0.8μm 180grit
Ra≤0.6μm 240grit
Ra≤0.5μm 320grit
Ra≤0.4μm 420grit
Other surface finish can be ordered.

Please contact me if you need more details of product.
We can produce according to your requirement or drawing.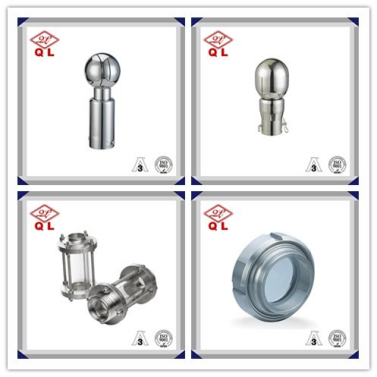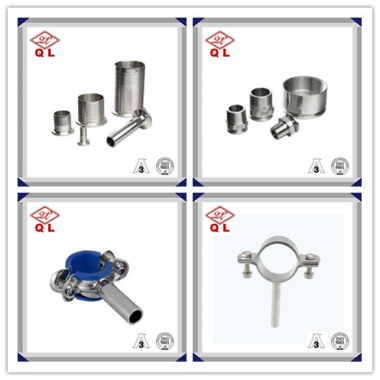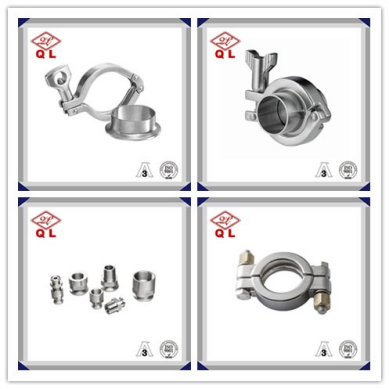 Sanitary Fittings

Sanitary Clamp Fittings,Sanitary Fittings,Sanitary Cleaning Ball,Sanitary Flange

Wenzhou Qili Fluid Equipment Co., Ltd. , https://www.qlssvalve.com