Model NO.: GW-SL-620+313+210

Condition: New

Rim Clamping From Outside: 10"-22"

Rim Clamping From Inside: 12"-24"

Max Wheel Diameter: 1040mm

Tire Width: 3"-15"

Working Pressure: 8-10 Bar

Voltage: 220/380V

Power: 0.75/1.1kw

Self Weight: 254kgs

Trademark: Ginwave Forest

Transport Package: Export Package

Specification: SL-620+330+210

Origin: Shandong, China.

HS Code: 8424899990

Model NO.: GW-SL-620+313+210

Condition: New

Rim Clamping From Outside: 10"-22"

Rim Clamping From Inside: 12"-24"

Max Wheel Diameter: 1040mm

Tire Width: 3"-15"

Working Pressure: 8-10 Bar

Voltage: 220/380V

Power: 0.75/1.1kw

Self Weight: 254kgs

Trademark: Ginwave Forest

Transport Package: Export Package

Specification: SL-620+330+210

Origin: Shandong, China.

HS Code: 8424899990

Model No.: RS.SL-620+313+210 Â  Â  Â  Â  Â  Â  Â  Â  Â  Â  Â  Â  Â  Â  Â  Â  Â  Â  Â  Â  Â  Â  Â  Â  Â  Â  Â  Â  Â  Â  Â 
Adopting semi-automatci lateral swinging arm and two-sides helper to change tyres. 

Detailed Specifications: Â  Â  Â  Â  Â  Â  Â  Â  Â  Â  Â  Â  Â  Â  Â  Â  Â  Â  Â  Â  Â  Â  Â  Â  Â  Â  Â  Â  Â  Â  Â  Â  Â  Â  Â  Â  Â  Â  Â  Â  Â  Â  Â  Â  Â  Â  Â  Â  Â  Â  Â  Â  Â  Â  Â  Â  Â  Â  Â  Â  Â  Â  Â  Â  Â  Â  Â  Â  Â  Â  Â  Â 
Rim Clamping from Outside: 10"-22" Â  Â  Â  Â  Â  Â  Â  Â  Â  Â  Â  Â  Â  Â  Â  Â  Â  Â  Â  Â  Â  Â  Â  Â  Â  Â  Â  Â  Â  Â  Â  Â  Â  Â  Â  Â  Â  Â  Â  Â  Â  Â 
Rim Clamping from Inside: 12"-24" Â  Â  Â  Â  Â  Â  Â  Â  Â  Â  Â  Â  Â  Â  Â  Â  Â  Â  Â  Â  Â  Â  Â  Â  Â  Â  Â  Â  Â  Â  Â  Â  Â  Â  Â  Â  Â  Â  Â  Â  Â  Â  Â 
Max Wheel Diameter: 1040mm                                                                                                
Tire Width: 3"-15" Â  Â  Â  Â  Â  Â  Â  Â  Â  Â  Â  Â  Â  Â  Â  Â  Â  Â  Â  Â  Â  Â  Â  Â  Â  Â  Â  Â  Â  Â  Â  Â  Â  Â  Â  Â  Â  Â  Â  Â  Â  Â  Â  Â  Â  Â  Â  Â  Â  Â  Â  Â  Â  Â  Â 
Working Pressure: 8-10 bar                                                                                                
Voltage: 220/380V Â  Â  Â  Â  Â  Â  Â  Â  Â  Â  Â  Â  Â  Â  Â  Â  Â  Â  Â  Â  Â  Â  Â  Â  Â  Â  Â  Â  Â  Â  Â  Â  Â  Â  Â  Â  Â  Â  Â  Â  Â  Â  Â  Â  Â  Â  Â  Â  Â  Â  Â  Â  Â  Â  Â  Â 
Power:0.75/1.1kw                                                                                                                      
Self Weight: 254kgs

Applications: Â  Â  Â  Â  Â  Â  Â  Â  Â  Â  Â  Â  Â  Â  Â  Â  Â  Â  Â  Â  Â  Â  Â  Â  Â  Â  Â  Â  Â  Â  Â  Â  Â  Â  Â  Â  Â  Â  Â  Â  Â  Â  Â  Â  Â  Â  Â  Â  Â  Â  Â  Â  Â  Â  Â  Â  Â  Â  Applicable for changing and inflating car tyres whose rim diameter is between 10"-24"

Features: Â  Â  Â  Â  Â  Â  Â  Â  Â  Â  Â  Â  Â  Â  Â  Â  Â  Â  Â  Â  Â  Â  Â  Â  Â  Â  Â  Â  Â  Â  Â  Â  Â  Â  Â  Â  Â  Â  Â  Â  Â  Â  Â  Â  Â  Â  Â  Â  Â  Â  Â  Â  Â  Â  Â  Â  Â  Â  Â  Â  Â  Â  1. Central pressing tyre function makes jaws grip rim fastly. Â  Â  Â  Â  Â  Â  Â  Â  Â  Â  Â  Â  Â  Â  Â  Â  Â  Â  Â  Â  Â  Â  2. Adjusting mobile slider to be suitable for different rim ranges. Â  Â  Â  Â  Â  Â  Â  Â  Â  Â  Â  Â  Â  Â  Â  Â  Â  Â  Â  3. The motion structure of the four automatic alignment gripping jaws on the turnplate is link mechanism, which has synchronizing function and fix center automatcally when gripping from outside to inside. Â  Â  Â  Â  Â  Â  Â  Â  Â  Â  Â  Â  Â  Â  Â  Â  Â  Â  Â  Â  Â  Â  Â  Â  Â  Â  Â  Â  Â  Â  Â  Â  Â  Â  Â  Â  Â  Â  Â  Â  Â  Â  Â  Â  Â  Â 4. The working head is plated hard chrome on the surface through high frequency sudden fire, Â this kind of treating processes insure the intensity, toughness and abrasive resistance. Â  Â  Â  Â  Â  Â  Â  Â  Â  Â 

5. The round working turnplate has synchronous centering and fine adjustment function which make the operating of tyre changer more easy and smooth. Â  Â  Â  Â  Â  Â  Â  Â  Â  Â  Â  Â  Â  Â  Â  Â  Â Â 

6. The tools touching rim directly like changing working head, jaws, crwobar and spade are all equipped with protector, these protectors ensure no hurt to the rim. Â  Â  Â  Â  Â  Â  Â  Â  Â  Â  Â Â 

7. It has good personal presentation, thick steel plate and super stong rigidness.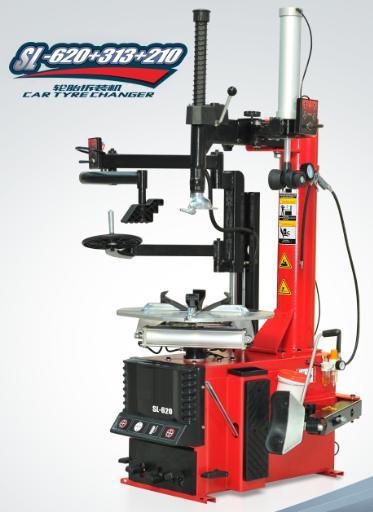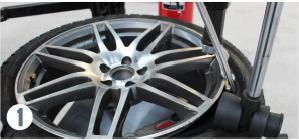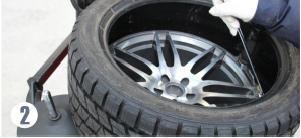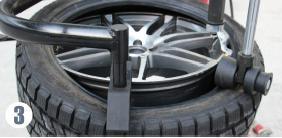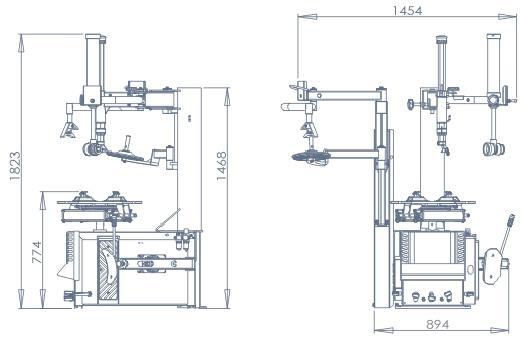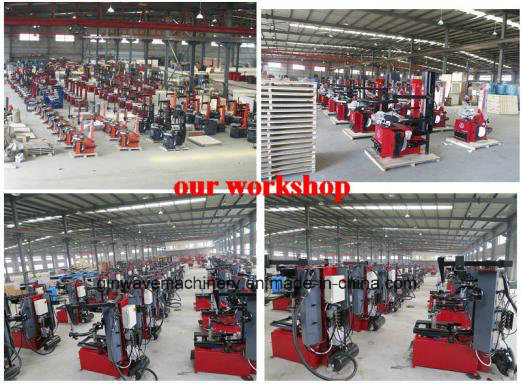 *The same price higher quality, the same quality lower price! ! ! 
*2 years quality warranty! ! ! 
*Fast and stable supply capability! ! ! 
*Personalized design to meet customer various needs! ! ! 

 

Model No.: RS.SL-620+313+210 Â  Â  Â  Â  Â  Â  Â  Â  Â  Â  Â  Â  Â  Â  Â  Â  Â  Â  Â  Â  Â  Â  Â  Â  Â  Â  Â  Â  Â  Â  Â 
Adopting semi-automatci lateral swinging arm and two-sides helper to change tyres. 

Detailed Specifications: Â  Â  Â  Â  Â  Â  Â  Â  Â  Â  Â  Â  Â  Â  Â  Â  Â  Â  Â  Â  Â  Â  Â  Â  Â  Â  Â  Â  Â  Â  Â  Â  Â  Â  Â  Â  Â  Â  Â  Â  Â  Â  Â  Â  Â  Â  Â  Â  Â  Â  Â  Â  Â  Â  Â  Â  Â  Â  Â  Â  Â  Â  Â  Â  Â  Â  Â  Â  Â  Â  Â  Â 
Rim Clamping from Outside: 10"-22" Â  Â  Â  Â  Â  Â  Â  Â  Â  Â  Â  Â  Â  Â  Â  Â  Â  Â  Â  Â  Â  Â  Â  Â  Â  Â  Â  Â  Â  Â  Â  Â  Â  Â  Â  Â  Â  Â  Â  Â  Â  Â 
Rim Clamping from Inside: 12"-24" Â  Â  Â  Â  Â  Â  Â  Â  Â  Â  Â  Â  Â  Â  Â  Â  Â  Â  Â  Â  Â  Â  Â  Â  Â  Â  Â  Â  Â  Â  Â  Â  Â  Â  Â  Â  Â  Â  Â  Â  Â  Â  Â 
Max Wheel Diameter: 1040mm                                                                                                
Tire Width: 3"-15" Â  Â  Â  Â  Â  Â  Â  Â  Â  Â  Â  Â  Â  Â  Â  Â  Â  Â  Â  Â  Â  Â  Â  Â  Â  Â  Â  Â  Â  Â  Â  Â  Â  Â  Â  Â  Â  Â  Â  Â  Â  Â  Â  Â  Â  Â  Â  Â  Â  Â  Â  Â  Â  Â  Â 
Working Pressure: 8-10 bar                                                                                                
Voltage: 220/380V Â  Â  Â  Â  Â  Â  Â  Â  Â  Â  Â  Â  Â  Â  Â  Â  Â  Â  Â  Â  Â  Â  Â  Â  Â  Â  Â  Â  Â  Â  Â  Â  Â  Â  Â  Â  Â  Â  Â  Â  Â  Â  Â  Â  Â  Â  Â  Â  Â  Â  Â  Â  Â  Â  Â  Â 
Power:0.75/1.1kw                                                                                                                      
Self Weight: 254kgs

Applications: Â  Â  Â  Â  Â  Â  Â  Â  Â  Â  Â  Â  Â  Â  Â  Â  Â  Â  Â  Â  Â  Â  Â  Â  Â  Â  Â  Â  Â  Â  Â  Â  Â  Â  Â  Â  Â  Â  Â  Â  Â  Â  Â  Â  Â  Â  Â  Â  Â  Â  Â  Â  Â  Â  Â  Â  Â  Â  Applicable for changing and inflating car tyres whose rim diameter is between 10"-24"

Features: Â  Â  Â  Â  Â  Â  Â  Â  Â  Â  Â  Â  Â  Â  Â  Â  Â  Â  Â  Â  Â  Â  Â  Â  Â  Â  Â  Â  Â  Â  Â  Â  Â  Â  Â  Â  Â  Â  Â  Â  Â  Â  Â  Â  Â  Â  Â  Â  Â  Â  Â  Â  Â  Â  Â  Â  Â  Â  Â  Â  Â  Â  1. Central pressing tyre function makes jaws grip rim fastly. Â  Â  Â  Â  Â  Â  Â  Â  Â  Â  Â  Â  Â  Â  Â  Â  Â  Â  Â  Â  Â  Â  2. Adjusting mobile slider to be suitable for different rim ranges. Â  Â  Â  Â  Â  Â  Â  Â  Â  Â  Â  Â  Â  Â  Â  Â  Â  Â  Â  3. The motion structure of the four automatic alignment gripping jaws on the turnplate is link mechanism, which has synchronizing function and fix center automatcally when gripping from outside to inside. Â  Â  Â  Â  Â  Â  Â  Â  Â  Â  Â  Â  Â  Â  Â  Â  Â  Â  Â  Â  Â  Â  Â  Â  Â  Â  Â  Â  Â  Â  Â  Â  Â  Â  Â  Â  Â  Â  Â  Â  Â  Â  Â  Â  Â  Â 4. The working head is plated hard chrome on the surface through high frequency sudden fire, Â this kind of treating processes insure the intensity, toughness and abrasive resistance. Â  Â  Â  Â  Â  Â  Â  Â  Â  Â 

5. The round working turnplate has synchronous centering and fine adjustment function which make the operating of tyre changer more easy and smooth. Â  Â  Â  Â  Â  Â  Â  Â  Â  Â  Â  Â  Â  Â  Â  Â  Â Â 

6. The tools touching rim directly like changing working head, jaws, crwobar and spade are all equipped with protector, these protectors ensure no hurt to the rim. Â  Â  Â  Â  Â  Â  Â  Â  Â  Â  Â Â 

7. It has good personal presentation, thick steel plate and super stong rigidness.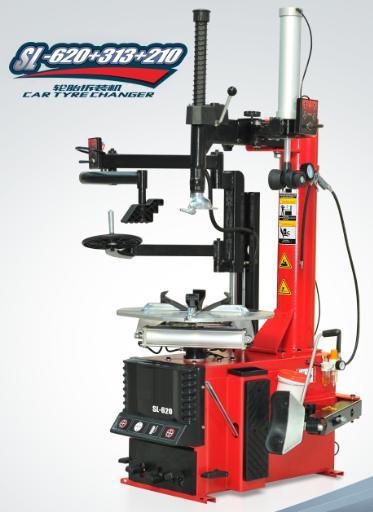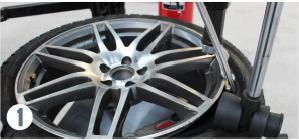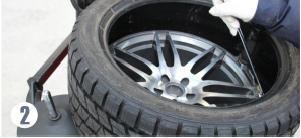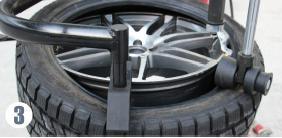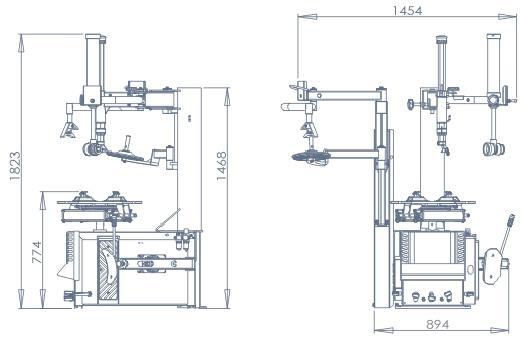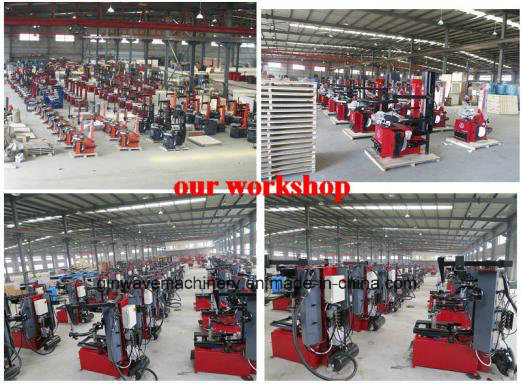 *The same price higher quality, the same quality lower price! ! ! 
*2 years quality warranty! ! ! 
*Fast and stable supply capability! ! ! 
*Personalized design to meet customer various needs! ! ! 

 

Spiral steel pipe machine for the manufacture of spiral seam welded pipe, It can produce the same diameter of pipe with different width of coil. Or It can produce the different diameter of pipe with different width of coil.

The process: uncoiler - leveler - shear welding station - disc trimmer - Milling Machine - delivery machine - pre-bent guide device - machine - both inside and outside welding equipment - sizing device - line ultrasonic testing equipment - rear axle and pipe cutting devices --- X-ray detection device - flat head chamfering machine - hydraulic press - welding station - weighing measuring - corrosion equipment - spray-standard equipment.


Rolling Machine is the key equipment of spiral pipe production, which is using a three-roll Bending Machine principle of continuous metal strip rolled into a spiral tube, and then single-sided welding, double-sided welding or high frequency welding spiral steel made.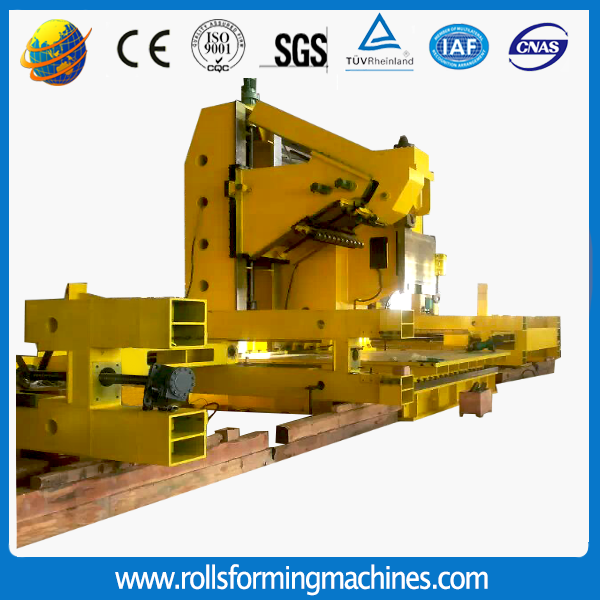 Spiral Welded Tube Machine,Spiral Welded Pipe Mill,High Frequency Welding Tube Mill

Zhongtuo Roll Forming Machinery Co., ltd , https://www.rollsformingmachines.com